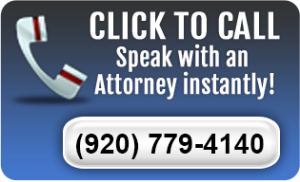 Joy Sisler is one of your local lawyers. She is nearby to assist with your legal problems and challenges. Her area of focus is family law, including divorce, paternity, adoption, third-party visitation, and guardianship. Joy is licensed to practice in the state of Wisconsin and the Eastern District of Wisconsin federal courts.
Joy Sisler graduated from Wabeno Area High School, home of the Logrollers, in 2006. She then earned an Associates Degree from UW-Fox Valley in 2008. She graduated in 2010 from UW-Green Bay with a Bachelors Degree in Social Change & Development, an emphasis in Law & Justice Studies, and a minor in Spanish. She graduated from Marquette University Law School in 2014. Along with her Marquette diploma, Joy earned certificates in Litigation and Alternative Dispute Resolution from MULS. The additional training from those certifications has prepared her to find unique solutions to resolve your issue in or out of court. Beyond her education, Joy has real world experience as a business owner.
Joy enjoys being in the rural Fox Valley. In her free time she rides horses and motorcycles. She also camping, fishing, archery, and volleyball. She has volunteered her time to help with high school athletic events and Ducks Unlimited fundraisers.